Nurses are starting to vote on whether they want to take industrial action in protest at a continuing cap on their pay.
Around 270,000 members of the Royal College of Nursing are being asked for their views on how to respond to a further below-inflation rise.
The poll will ask whether RCN members want to strike or take other forms of action, although a separate formal ballot would be required by law before any industrial action.
The RCN says low levels of pay are responsible in part for tens of thousands of unfilled nursing posts.
The poll closes on May 7 and the results will be announced at the RCN's annual congress in Liverpool in the middle of the month.
The RCN said that, since 2010, the Government has inflicted a 14% real-terms cut on nursing pay. A formal pay cap of 1% was introduced in 2015 after year-on-year pay freezes in the previous parliament.
RCN general secretary Janet Davies said: "Patients won't get the care they deserve from a nursing workforce that is short on numbers and low on morale.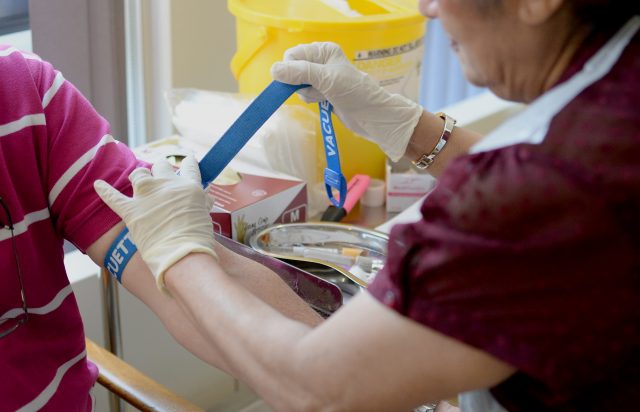 "If the Government expects to fill the soaring number of vacant jobs, it must value nursing staff more than it has in recent years. The false economy is driving people away from the profession.
"Whatever nurses decide, it is becoming clear that their goodwill cannot be relied on indefinitely."
A Department of Health spokesman said: "The dedication and sheer hard work of our nurses is crucial to delivering world-class patient care; that's why the NHS offers flexible working, training and development opportunities, competitive pay, and an excellent pension scheme.
"As is usual practice, the Government accepted independent recommendations about this year's pay uplift. Ensuring pay is affordable helps protect jobs – there are an extra 12,100 nurses on our wards since 2010 – which means frontline NHS services are protected at a time of rising demand."