Lady Gabriella Windsor, a relative of the Queen, is to marry boyfriend Tom Kingston, Buckingham Palace has announced.
Lady Gabriella, 37, whose parents are Prince and Princess Michael of Kent, is likely to wed her 40-year-old fiance next spring, the palace indicated.
The couple have been dating for a number of years and Mr Kingston proposed while they were on the island of Sark this summer.
As the daughter of Prince Michael, a minor royal who is the Queen's cousin, Lady Gabriella is not a household name but her immediate family members are better known.
Her brother Lord Freddie Windsor is married to actress Sophie Winkleman, while her mother has made headlines over the years for her outspoken comments, being dubbed "Princess Pushy" by the press.
Buckingham Palace said in a short statement: "Prince and Princess Michael of Kent are delighted to announce the engagement of their daughter Lady Gabriella Windsor to Mr Thomas Kingston.
"The engagement took place in August; Mr Kingston proposed on the Isle of Sark."
Known as Ella to her family and friends, Lady Gabriella dated journalist Aatish Taseer in her 20s.
He wrote a tell-all Vanity Fair article earlier this year which claimed they swam naked in the Buckingham Palace pool.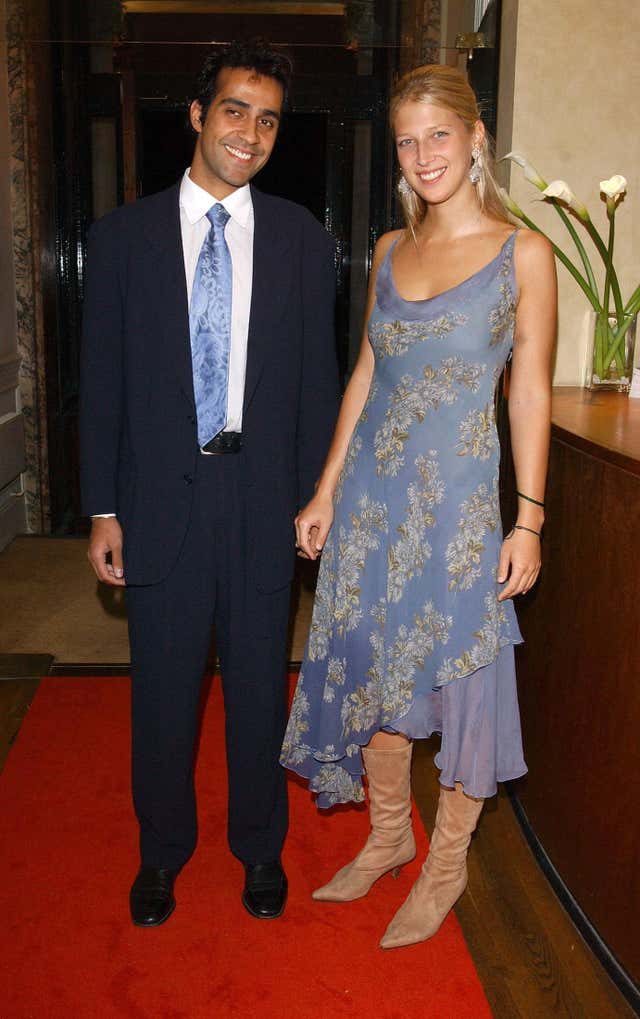 Mr Taseer also highlighted what he claimed were Princess Michael's strong views on commoners marrying royals, writing she had told him: "The moment the girl down the road thinks she can be Princess, or Queen, it's all over. The mystery is gone."
Lady Gabriella studied at the private Brown University in America and works as an arts and travel director for brand company Branding Latin America, based in Knightsbridge, London.
She is also a board director for the Playing for Change Foundation, an arts education body, and has written for various publications.
Her fiance is a director of Devonport Capital, which specialises in providing finance for companies in "frontier economies", and is a close friend of Pippa Middleton.